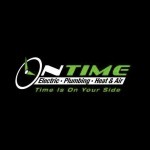 OnTime Group Winnipeg
At On Time Group, we believe that the customer comes first. In today's fast-paced world, we understand how valuable your time is and provide you with the promise of punctuality. We strive to provide homeowners in Winnipeg and Manitoba businesses with smaller time windows for appointments so that you are able to plan your day accordingly.
Call us for a free quote at (204)774-1471
OnTime Group
Well Winnipeg, the last long weekend of summer is upon us and we at On Time Group would like to take this opportunity to thank our customers for your support over the summer season.Winnipeg's cottage country lovers will say we didn't truly get a summer yet there were certainly some days that the air conditioner was blowing loudly and proudly (well, loudly if it's an older model that may need....