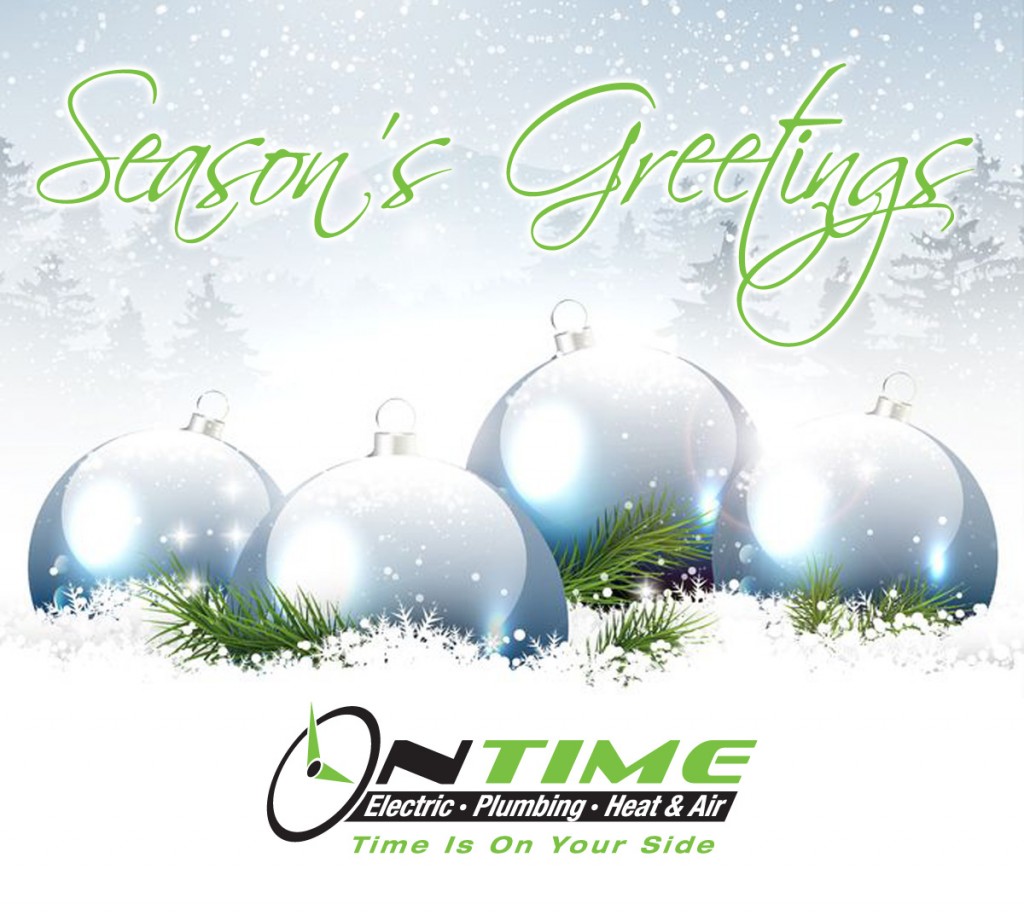 Each one of us here at On Time Group would like to wish you and your families a safe happy holiday season, and a prosperous New Year.
During the holiday season we are still available with 24/7 service for all of your electric, plumbing and heating emergency needs. Connect with us by calling 204-774-1474.
Follow us on Facebook and Twitter where we will share home improvement tips and coupons to save money for your Winnipeg home. Also, don't forget to tune in weekly to Ty's radio show CJOB – Ty Knows A Guy.