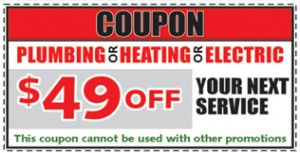 So, your furnace is not operating properly and you want to try and fix it yourself to save some money. Well, there are many different central heating systems installed throughout the many different Winnipeg home's. Without knowing how your system is setup or the make and model, it makes it difficult to suggest where to begin. The best advice we can provide is to turn the thermostat temperature down so there is no call for heat and to switch the break to the furnace off.
Check out Ty's video where he offers some advice for how to inspect your furnace.
You have done your research and tried troubleshooting the common problems, and you called in the professionals. They tell you the best option is buying a new, high energy efficient furnace. Every situation is different so this may very well be the absolute best advice for you, but the are many variables that factor in before the energy efficiency savings are achieved.
If you have the luxury of improving the efficiency of your home before upgrading then you will save significantly on;
the overall efficiency of the furnace
the total yearly operating costs
the possible purchase of a new smaller unit
Before you replace any equipment we strongly recommend you receive a proper heat loss calculation on your current state of home. This is important because the calculation will help determine the appropriate furnace that is best for your home.
Proper size of the equipment will significantly improve efficiency
Who installs the equipment is far more important than the brand, the product, or the price
Approximately 90% of all installs have serious defects such as, over sizing or pressure balancing, and these have serious effects of the longevity of the system
Your furnace upgrade choices may be limited largely due to your established system, and the energy options available in your neighborhood
#TYsTIPS for what else makes a difference
The size of the chimney. If it is over sized it will sacrifices overall efficiency
Size of the components such as the exhaust and intake, the supply air and return air
How many occupants live in the house and where will they spend the most time together
The relative humidity inside the house
Programmable thermostat will help heat your home based on your lifestyle
Opening the window curtains and using natural heat sources to help heat your home
The best thing you can do for your home is to choose a reputable contractor who will ensure your interests are protected and will complete the big or small services you require. We are a reputable and accredited A+ contractors with the BBB, and are participating members of the Heating, Refrigeration and Air Conditioning Institute of Canada (HRAI.ca), and therefore subscribe to the principles of responsible equipment management.
Follow us @OnTimeGroupWPG for more of #TYsTIPS or call us today at (204) 774-1474.