BE SUMMER READY WITH A NEW
ON TIME® AIR CONDITIONING UNIT.
Home Air Conditioning For $2899 Installed!

Plus Get 10 Year
High-efficiency Air Conditioning Units are ruggedly engineered for superior efficiency.
Enjoy quiet and consistent comfort.
Ductless Split Services
A mini split serves as an air conditioner by absorbing heat from indoor air and pumping it outdoors. The main advantages of mini-splits are their small size and flexibility for zoning and cooling individual rooms.
Call On Time Electric for your Air Conditioning needs. Same-day and 24/7 Emergency Services: (204) 774-1474
We are a reputable HRAI member and have the specialized Heating and Cooling knowledge of installing ductless split and geothermal systems. We begin the process by walking through your home together to better understand your individual needs. This helps us understand the air flow throughout your home, the size of zones, the duct sizes required, and what central heating and cooling system we will be integrating with.
As we pursue upgrades to your home's Heating and Cooling system we highly encourage you to improve your insulation and seal any drafts before we begin as these inefficiencies will prevent any possible savings.
We understand how valuable your time is so we provide you with smaller time appointment windows and the promise of punctuality.
Available for 24/7 emergency and same day Air Conditioner and Ductless Split services and we will provide you with quality work while respecting your property like it was their very own.
Call us for a free quote at (204) 774-1474 or complete the form below to connect for your Ductless Split repairs, installations, and maintenance services across Winnipeg.

OnTime Group Manitoba's Exclusive Offer: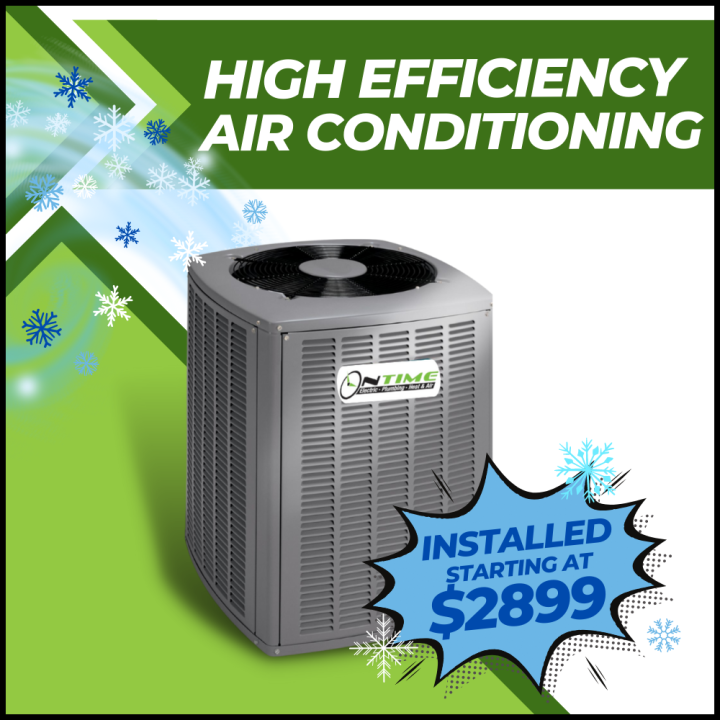 Do you have a boiler heating system and want air conditioning?
The ductless split is both an air conditioner and heat pump best equipped for Manitoba weather between -20 to +20 degrees celcius. The ducted heat pump system is the primary heat source and integrated with a backup heat source such as your boiler heating system, gas furnace, (not recommended for an electrical furnace), and the backup will override the primary during colder temperatures.
They are highly efficient to run and are very environmentally friendly so they help you save money.
They are built to code and available with heating efficiencies between 6.7-9.0 (HSPF) heating seasonal performance factor, and cooling efficiencies between 13-25 (SEER) seasonal energy efficiency ratio.
There are two types of heat pumps, one option that draws heat from the earth or water, and the other option will draw heat from air-to-air. The ductless split itself is made up of two units, the exterior unit containing the condenser and a high quality compressor. The interior unit contains the evaporator and is connected to your boiler heating system, or gas furnace, (not recommended for an electrical furnace). These two units are connect by a pipe that holds power cables, refrigerant tubes, suction tubes, and a condensate drain.
Ty's Tips
Who installs the equipment is far more important than the brand, the product, or the price. The installation is the most critical step because your ductless split is being integrated with your central heating system, and the specialized knowledge required for installing the ground looping. All Winnipeg home's are different. All heating and cooling comforts are different per person too, so placement of the interior unit will depend on many independent factors.
Always available for 24/7 emergency services.
On Time Group Air Conditioning professionals are A+ BBB rated, trained and certified, participating members of the Heating, Refrigeration and Air Conditioning Institute of Canada HRAI.ca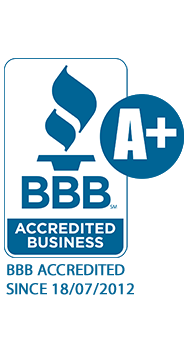 Whatever your air conditioning needs are, On Time Group Heating & Cooling Contractors are A+ BBB rated, professionally trained and certified, reputable contractors available for 24/7 emergency and same day services for all your residential ductless split and geothermal installations, repairs and maintenance services throughout Winnipeg.