Residential & Commercial
Professional Air Quality Technicians
At On Time we do Mold Inspections and testing utilizing advanced equipment and testing methods
On Time Group Commercial and Residential air quality technicians are A+ BBB rated, professionally trained and certified, reputable contractors available for 24/7 emergency and same day services.
Call us for a free quote at (204)774-1474
Winnipeg Air Quality Services
On Time Group Performs indoor air quality tests for residential and commercial property in winnipeg.
Whatever your Air Quality concerns are, our On Time Group Mould Inspection & Removal and Duct Cleaning contractors are A+ BBB rated, professionally trained and certified, reputable contractors, available for same day services throughout Winnipeg.
Did You Know that the quality of the air in our house and office building is directly correlated with our overall mental and physical health, which means the better the air quality the healthier we are, and vice versa.
Statistics show that the quality of indoor air is five times worse than the quality of outdoor air, and that poor air quality is a direct link to fatigue, asthma, allergies, and sickness. Considering Environment Canada estimates that we as Canadians spend approximately 90% of our lives indoors, it seems we should make keeping a clean house priority, and a semi-annual household routine. Check out our blog post about how we can combat against poor air quality.
Duct Cleaning Special
Learn more about the importance of an annual duct and vent cleaning.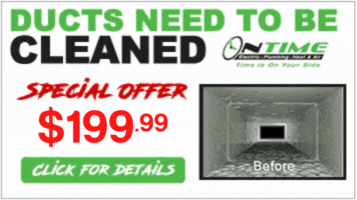 Learn more about the importance of proper ventilation to combat against mould.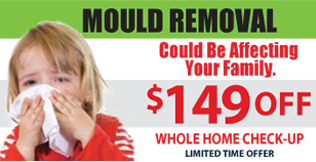 We understand how valuable your time is so we provide you with smaller time appointment windows accompanied with the promise of punctuality. Available for 24/7 emergency services our experienced and reputable contractors will provide you with quality work while respecting your property like it was their very own. Call us today at (204) 774-1474.