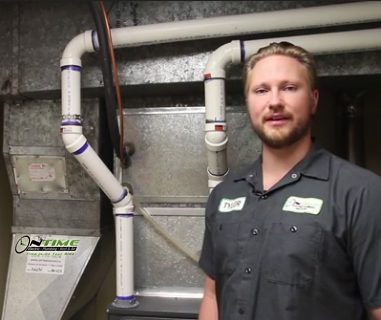 On Time Group Heating & Cooling are A+ BBB rated, professionally trained and certified, reputable Winnipeg Heating and Air Conditioning Contractors available for 24/7 emergency services for all your residential needs across Winnipeg.
When it comes to your home it's very likely you have a list of many things you want to buy to make it better, but it probably does not include maintaining your heating and cooling systems. You can do your part by purchasing and replacing the filters every one to three months. In the spring and fall months while your A/C unit is turned off you can hose it down to clean out debris. The rest of the maintenance should be left to the professionals.
The best thing you can do for your home is to choose a reputable contractor who will ensure your interests are protected and will complete the big or small services you require. We are a reputable and accredited A+ contractors with the BBB, and are participating members of the Heating, Refrigeration and Air Conditioning Institute of Canada (HRAI.ca), and therefore subscribe to the principles of responsible equipment management.
Here is the list of our residential Heating and Cooling services that we provide across Winnipeg.
We understand how valuable your time is so we provide you with smaller time appointment windows accompanied with the promise of punctuality. Available for 24/7 emergency services our experienced and reputable contractors will provide you with quality work while respecting your property like it was their very own.
Call us for a free estimate at (204) 774-1474 or connect online here for all your Heating & Air Conditioner services in Winnipeg.