ALWAYS BE READY WITH A NEW
ON TIME® GAS FURNACE.
Home Furnace For $2899 Installed!
Plus Get 10 Year
High-efficiency gas furnaces are ruggedly engineered for superior efficiency.
Enjoy quiet and consistent comfort.
Heating | Furnace Sales | A Trusted Foundation
On Time Gas Furnaces are designed and built in North America by Allied Lennox International
– a leader in world-class manufacturing – you can rest assured that a On Time HVAC heating system will live up to the legacy, providing your family with comfort and energy savings for years to come.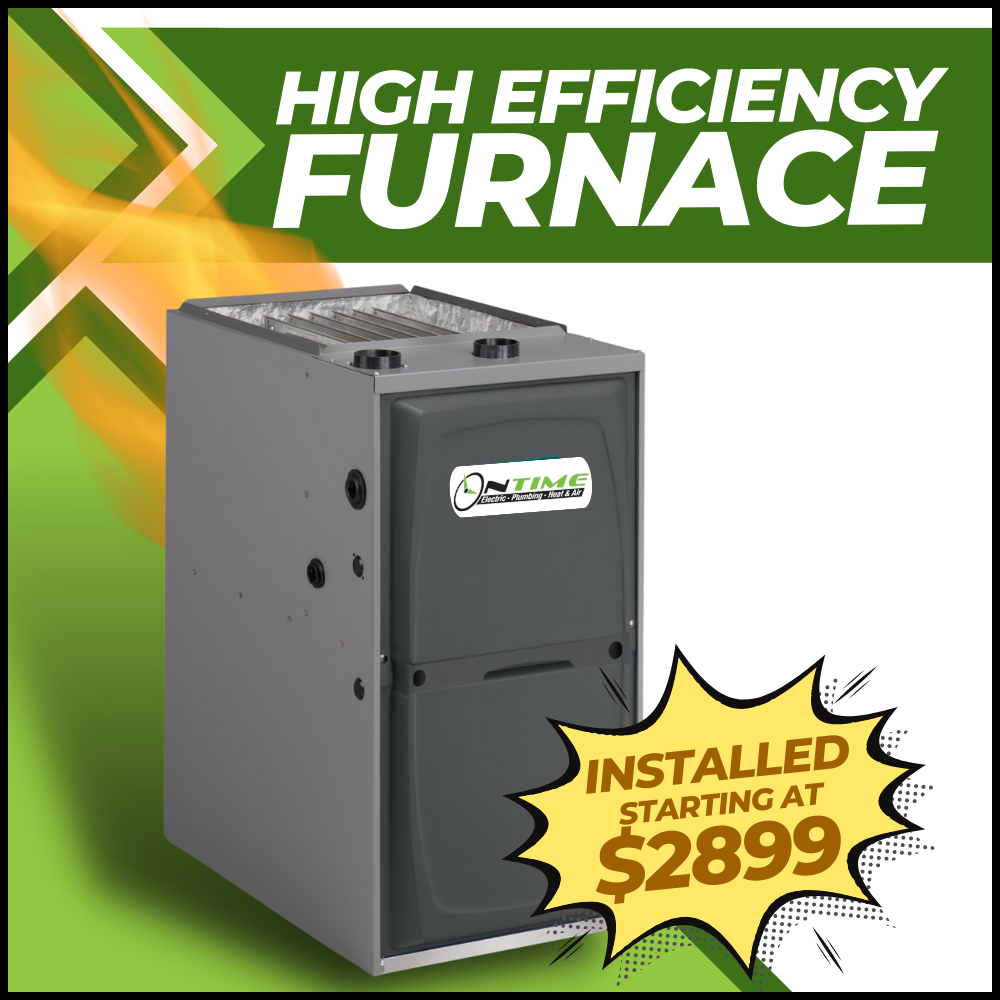 Real-world efficiency:
On Time A Series Gas Furnaces can reduce energy costs nearly 40% versus furnaces from just two decades ago. And with up to a 97% Annual Fuel Utilization Efficiency (AFUE) rating on our most efficient models, they have earned some of the highest efficiency ratings in the industry.
Advanced manufacturing :
Designed and assembled in North America, On Time A Series Gas Furnaces are crafted using state-of-the-art quality control and assembly processes gleaned from Allied Lennox International advanced manufacturing expertise to provide world-class quality at competitive prices.
New Furance System starting at $2899 Installed!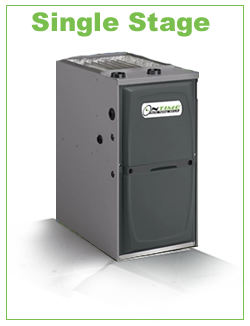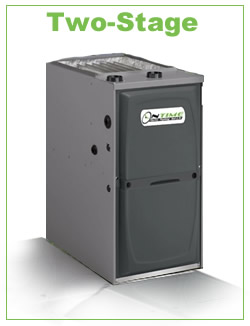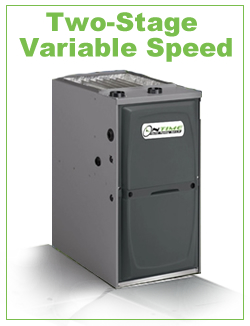 Space- and budget-friendly:
A wide range of On Time A Series Gas Furnaces ensures the right fit for every home and every budget. Compact, 33-inch tall cabinets fit in tight spaces, allowing for installations in basements, attics, recreations rooms, garages, alcoves and even closets. And since all A Series Gas Furnaces come pre-assembled, wired and tested from the factory, setup is quicker than ever.
Is a 2 stage variable speed furnace worth it?
a two-stage furnace is much quieter since it doesn't operate at 100% capacity every time it runs, and creates less carbon dioxide emissions for the environment. If you are in the market for a new gas furnace, then without a doubt, a variable-speed, two-stage furnace would be your best choice!

Safe for the environment:
On Time A Series Gas Furnaces meet U.S. EPA energy efficiency standards, with select models qualifying as ENERGY STAR® products, providing more heat with fewer natural resources.
Is it worth replacing a 20 year old furnace?
Furnaces 20 years old or older become increasingly inefficient over time and can crack and leak, putting you and your family in danger. If your furnace is between 16 and 20 years old and constantly breaking down, then you should strongly consider having it replaced.
Winnipeg Central Heating Systems Sales & Services With On Time Group
Home and commercial Heating systems.
Heating System Sales & Service
Heating System installation, Home heating units.
Electrical & Heating System Upgrades
24/7 Home Heating System Repair.
On Time Group's reputable Heating Contractors are A+ BBB rated, professionally trained and certified, and participating members of the "Heating, Refrigeration and Air Conditioning Institute of Canada" (HRAI.ca), and therefore must subscribe to the principles of responsible equipment management.
We understand how valuable your time is so we provide you with smaller time appointment windows accompanied with the promise of punctuality. Available for 24/7 emergency and same day services, our experienced and reputable Heating and Air Conditioning contractors will provide you with quality work while respecting your property like it was their very own.

Call us for all your commercial and residential Heating and Air Conditioning installations, repairs, and maintenance.
All Winnipeg home's will have a central heating system consisting of a heating source, a distribution source and a control source. If your furnace is on the fritz then one of these three components will most likely be the problem.
Call us for a free quote at (204) 774-1474 or complete the form below to connect with us for all your Heating & Air Conditioning services in Winnipeg.